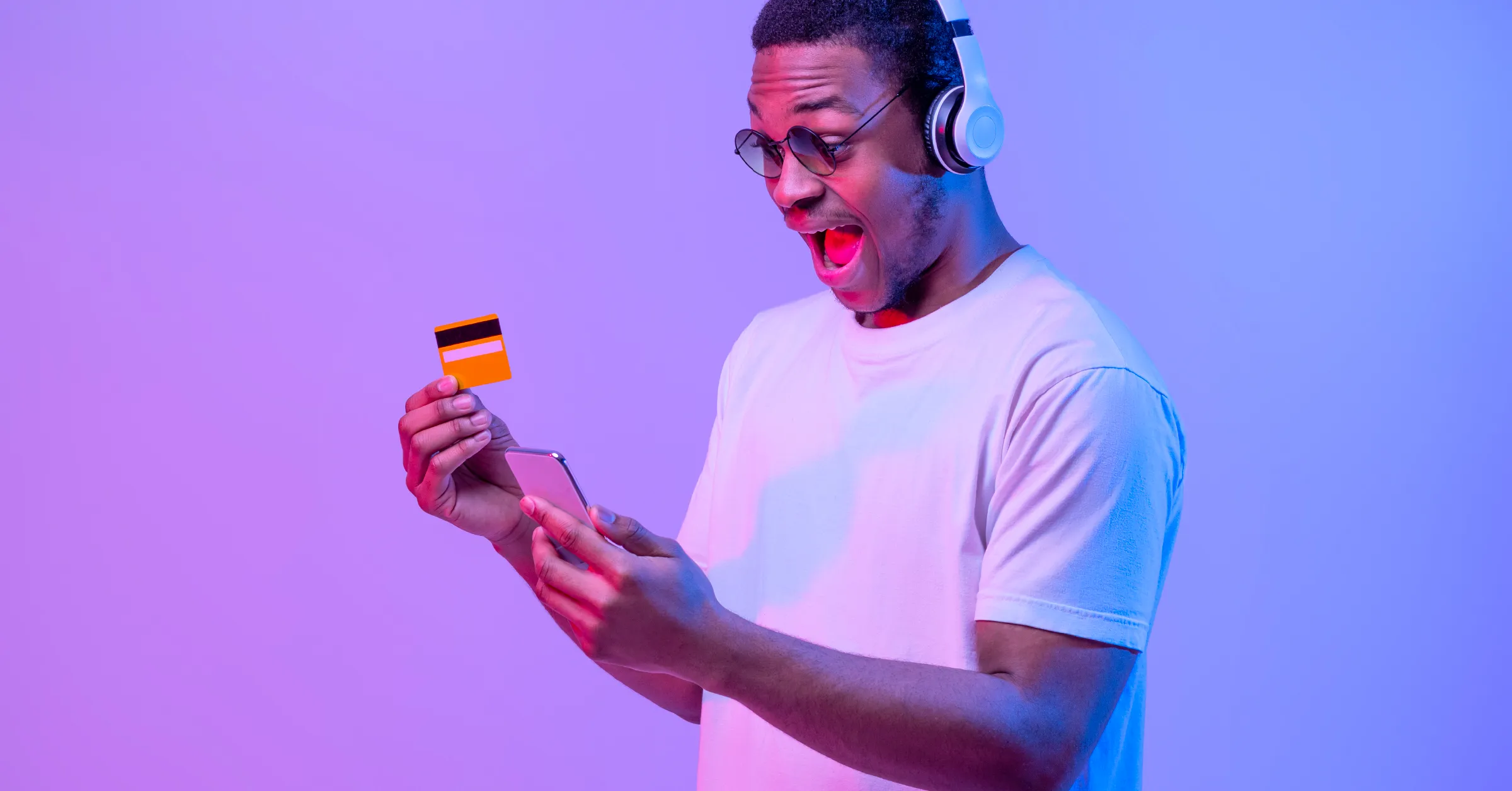 In this blog post, we will present five proven ways to make the most of your SMS marketing.
SMS marketing is an ideal way to connect with your audience and has been proven to really boost customer engagement and conversion rates. It can increase sales by letting businesses send targeted messages to customers at just the right time, as well as a super effective way to communicate with customers in general. And the best part? As the number and use of mobile phones is only growing, SMS marketing is more relevant now than ever. So do you want to get the most out of your SMS marketing, or are you perhaps new to the game? Even if you have yet to discover how to use this effective and reliable way of communicating with your customers, fear not – we'll present the best tips and tricks below.
SMS personalization
Personalizing the SMS messages you send is one of the major ways to increase how effective and relevant your SMS marketing will be. Customers grow tired of standardized messages sent to large groups of people, so personalization is key to make it more likely that your customers will appreciate the message – it can be as simple as writing "Hi [Name]!" at the start. SMS personalization can increase customer engagement as well as sales – it makes customers feel more valued and makes them more likely to interact with companies they feel connected to. If you have data on your customers, it makes it even easier to tailor the message. By using your customer data, you have the opportunity to include information that is relevant to each individual customer, for example by referring to their favorite products from your shop based on their order history.
Replenishment campaigns
Another SMS marketing strategy to try out is replenishment campaigns: Is your customer repeatedly buying the same items from your webshop? Then you can use replenishment campaigns to remind them to restock on items they regularly buy – ideally right before the customer is about to run out of it. Driving repeated purchases is great for increasing sales, but replenishment campaigns are also part of providing the best possible customer experience by making it even easier for the customer to incorporate your business into their life. This could be e.g. by receiving a reminder and having the product delivered before they run out and/or look for the same product type from another webshop.
Automation of SMS marketing
Automation of marketing activities is increasingly common, and same goes for SMS marketing. The opportunities are many, as it is possible to have SMS campaigns built and planned, have your audiences segmented and have results tracked and analyzed, just to name a few. In combination with other SMS marketing efforts, automation will enhance the customer experience and open new possibilities to offer communication that is better customized to the customers' requirements and interests by using data on the customer to put together a tailored marketing experience. Smart, right? Just as importantly, automating your SMS campaigns can save time as well as money as it will free up time for other tasks.
Interactive SMS marketing
Interactive SMS marketing is a strategy where the use of commercial SMS messages goes beyond sending a single piece of information or advertisement. Instead, it allows for two-way communication with the customer, meaning it becomes possible to interact with them directly. Interactive SMS marketing brings on a whole new level of possibilities for getting to know your customers, including carrying out polls, surveys, competitions, games, etc. The way to engage the customer in these activities is by letting them respond directly via SMS using a virtual number and keywords. Not only is interactive SMS marketing good for customer engagement, it also allows you to collect feedback and data directly from the most important source. And as a bonus, it's rather fun to promote products and services in a different way!
Customer service via SMS
Beyond using SMS messages for core marketing purposes, it is also super useful as a tool for improving customer service. By providing your customers with an efficient and personalized experience, they will be more likely to stay loyal to your company and make repeat purchases. Using SMS messages for customer service purposes could include:
Delivery updates: Let your customers know the status of their order, when it has been sent off and when they are expected to receive it. This will help the customers stay patient and less likely to contact your customer support.
Surveys: After a purchase is made, you can send your customers a survey to gain insights into their shopping experience.
Q&A: Use SMS as an efficient channel to communicate with your customers when they have questions – it will add a personal touch to the support experience!
Ready to level up your SMS game?
If you want to give your customers a more personalized and effective experience, SMS marketing is the way to do it. By putting the abovementioned trends into practice, you'll stay ahead of the curve and see results in no time.